You wouldn't have noticed it, but house sitting is a big thing. This is absolutely unmissable for people who leave their house for a while, have a second house unused or just need somebody to tend the garden when they are on vacation.
It gives people a peaceful mind, knowing their property is being taken care of and all is safe.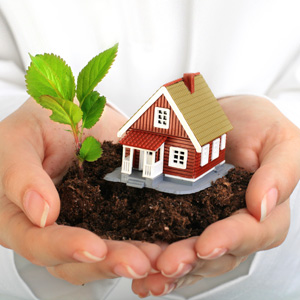 This is not about turning on the the lights in the evening, or keeping the pile of newspapers and mail out of sight, this is about me being a guest in your house and taking care of the lot.
There are people out there, professional house sitters, who ask $25 for two trips to a house per day, or even $55 per day to stay overnights. Which I find ridiculous. There are house sitting platforms that ask an annual $75 subscription, so you'll be fully insured if something happens during house sitting.
I am not asking for any payment as I will be working remotely myself while house sitting. You help me with a place to take care of and I have place to work at in the meantime. I can work anywhere where there is wifi and see watering plants or mowing the yard as a blissful distraction.
In the meantime I am very responsible for making sure everything is taken care of. I can also take care of pets! My duties can include caring for animals, walking animals, administering any medication, taking care of the home, keeping on top of housework and garden maintenance, and anything else specified by the homeowner.

If you are interested and in need of a house sitter, we can start of with a chat or even a video call on Whatsapp or Skype to get to see each other better. You can let me know what you are in need of and I can see if they fit with me. And in the end: if we fit together. For me, for example, it's extremely important that I can do my remote jobs with working and reliable Wifi in the house. For you it might be most important that you chicken coop gets taken care off and somebody occupies the property.
And I have done this before, many times, and have positive testimonials from previous owners who had me over as their house sitter.
TESTIMONIALS
Monique Lewin, Frankrijk:
"We met on Facebook and after the first contact via whatsapp I immediately felt a good click. Ramon was exactly what we needed. We have a second home in the south of France and have little view of it when we are not there. With Ramon in the neighborhood we were sure that the garden is being maintained and that everything is in order for when we move back into the house ourselves. This is really ideal. Ramon is very communicative, asks the right questions and is very responsible. I recommend him to everyone."
Peter Herreweg, Portugal:
"For some time I couldn´t find anyone to watch over my house while I was away but that changed by accident when I met Ramon online. Made the decision to use his services and after my first experiences all I can say is that it was a good one! He took care of my house, made sure all was in the right places, empty my mail box, informed me of the mail I received, gave me the electric board numbers. Can say that Ramon is a reliable and a trustworthy housesitting partner. Kept in touch through WhatsApp and before my arrival wanted to know if there was anything that I needed to have at home. When I arrived found fresh flowers from my garden inside. A good house supervisor that pays attention to the smallest things. This way is so much easier to leave my house knowing that it is in good hands. Traveling is twice as better when you know that all well at home!"
Petri Kolen, Netherlands:
"I was looking for someone who wanted to spend two months in our house and maintain the garden. So we searched the internet. I ended up with Ramon just like that. Happy face. And all he needed was internet and a pet-friendly house. Yes, because his cat Shady had to be welcome too. Beautiful animal by the way. Phoned each other and that was immediately a nice conversation so made an appointment to meet at our home. The meeting suited our first impression of him. Two days before our departure, Ramon and Shady joined us. Pleasant days! With peace of mind, we left the house and the country. We had regular app contact and it soon became clear that Ramon also fitted within our street. He found a neighbor's dog on the run, chatted with other neighbours and regularly went to the Crossfit gym around the corner. At the Crossfit, he became an enthusiastic member! After two months, we returned home and were warmly welcomed. The next day we saw that Ramon had taken good care of the garden. It looked great! To catch up and for fun, Ramon and Shady stayed another two days. If we go away again, we'll really ask him again!"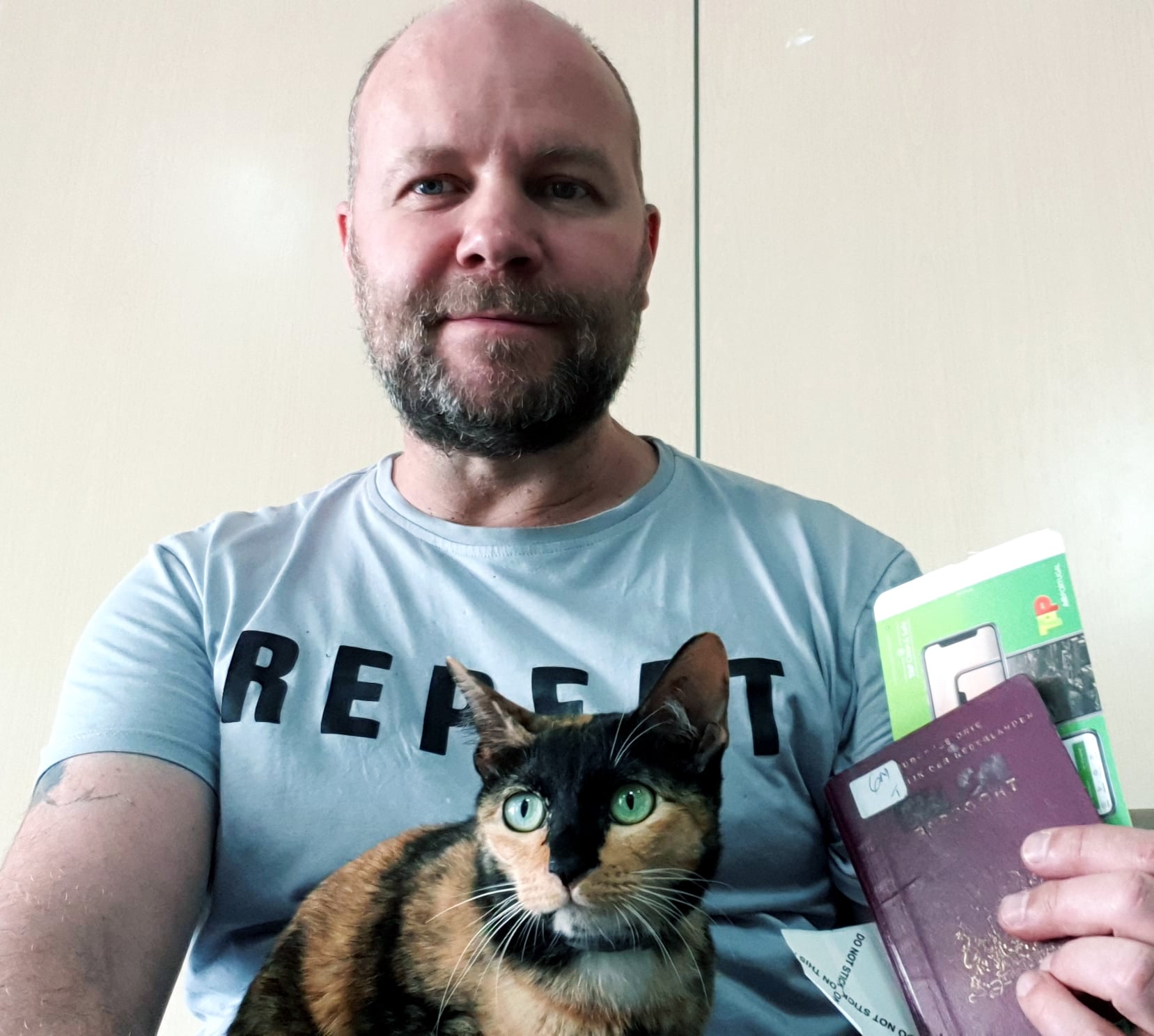 The adorable lady on my lap is Shady, my partner in crime. She's an 9-year-old Cambodian cat that travels with me wherever I go. Don't worry, she loves to fly too and adapts very easily in new environments. She appreciates other cats, but doesn't like dogs to be close to her.
Contact me if you have anything I can help you with.