Hi! I'm Ramon Stoppelenburg.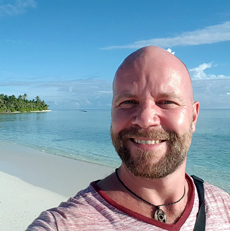 Like so many in my generation, I am a career slasher. That is, I'm part of a modern tribe of professionals who, thanks to diverse interests and the rise of the online odd gig-economy, have multiple jobs in completely different sectors.
When my childhood in Jakarta was suddenly exchanged for a life in a small village near Rotterdam in The Netherlands, I already knew that the grass was always greener elsewhere.
I then grew up in Ouderkerk aan den IJssel in South Holland, studied Journalism and communication, traveled the world for two years without spending a cent, wrote columns for a daily newspaper for two years, wrote the travel story book Letmestayforaday, ran a pub in Zwolle, presented a travel show on Dutch Radio 1, compiled a collection of short literary stories regarding flying, tried office life with a mortgage and a house in Amsterdam, but preferred to exchange the Netherlands for a quieter life in Cambodia 2010. (And sold the house).
Since June 2008 I am the tour operator of Expedition Kilimanjaro, for anyone who also wants to climb the highest mountain in Africa.
From 2011 to 2021 I owned and managed three movie theaters in Phnom Penh. These were run entirely by volunteers, so there was also plenty of free time to travel, read and write a lot.
In 2018, Letmestayforaday was designated a UNESCO Digital Heritage, and is preserved forever by the Royal Library in The Hague.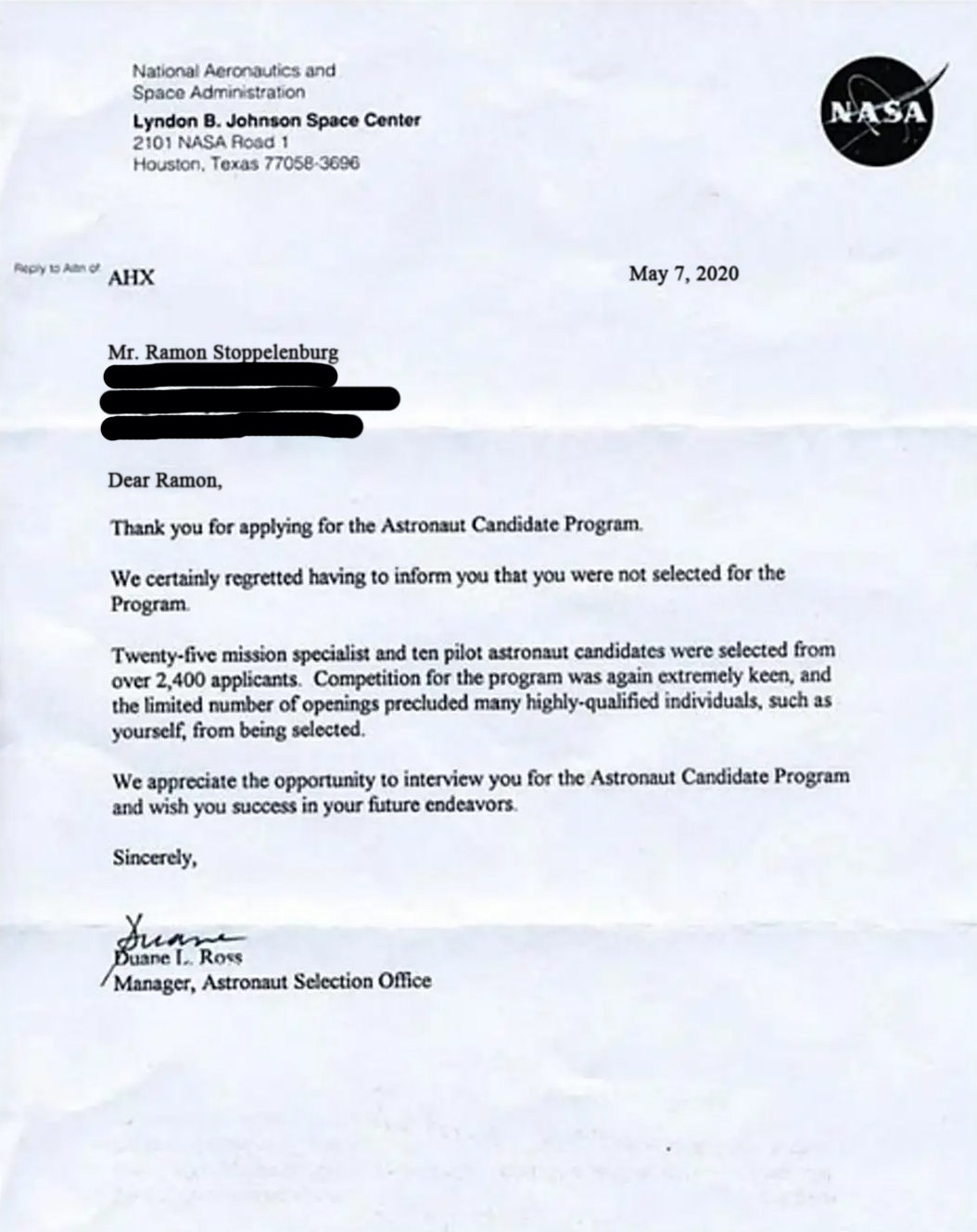 In 2020, I was among the final 50 candidates out of a total of 2,400 applications for NASA's Astronaut Candidate Program. I didn't make it to the final 25 candidates.
In August 2021 I exchanged South-East Asia for the very other side of Asia and ended up in Tbilisi, Georgia, but that didn't work out so well. After a short recovery time in Casablanca, Morocco, I finally ended up in Lisbon, Portugal. Oh, hello Europe and bom dia!
From there I undertake various online activities as a social media manager, translator and writer.
I like to write travel stories with surprising angles and have done so in the past for publications such as Columbus Magazine, Arts & Auto, Malaysian Airlines' Going Places, Air Finland's My Way, The British Sunday Times Travel Magazine and The Travel Channel's blog WorldHum.
I am a publisher.
I have studied journalism in The Netherlands as have always been into publishing.
As a 12-year-old I published my own magazine, in high school I hijacked the school newspaper and as a student I started an utmost popular student magazine with fellow students.
After publishing event guides in Phnom Penh, Cambodia, I launched the international literary magazine The Quiet Reader during the Covid Lockdowns in 2020 and ran it until August 2023.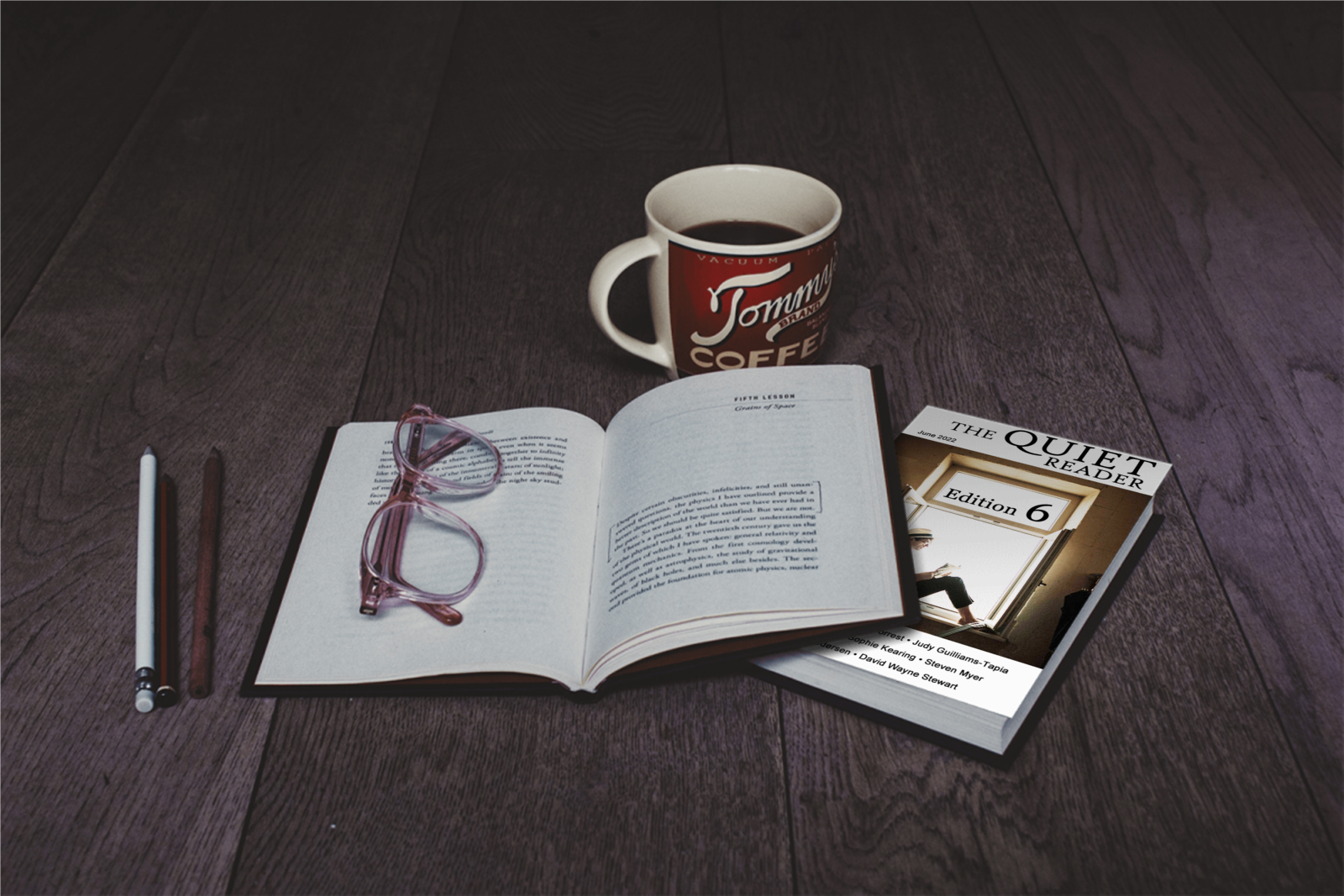 I am a traveler.
I have traveled the world since I was very, very young.
But I became the world's first digital nomad with Letmestayforaday.com, my very own social network that enabled me to travel the world for free for two years thanks to people who invited me over to stay for free.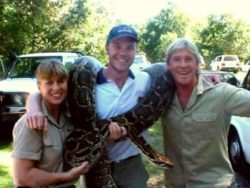 The British Sunday Times named me Internet Personality of the Year in 2002. My adventures, hanging around with Steve Irwin, partying with Geri Halliwell and getting stuck in the cold Canadian north, all ended up in the Dutch book with the same name.
That was from 2001 to 2003, before Facebook, Twitter, YouTube and Instagram even existed! Some people called me The Godfather of Couchsurfing, which started long after my travels.
I am a writer.
My travel writing has been published in the book Letmestayforday, which sold over 10,000 copies in The Netherlands and Belgium, and next to that I compiled an anthology of short literary fiction stories by Dutch authors. One of the unknown authors became the winner of the Dutch annual Libris Literature Award in 2020. Lately I write a lot of short story fiction and travel writing.
I am an entrepreneur.
In Cambodia I ran three uber-comfy art house movie theaters, where I resided happily from September 2010 to August 2021. In August 2021 I moved to the beautiful country of Georgia, which didn't work out, and continued to end up in Morocco, followed by a final move to Portugal.
Next to this I also work remotely on running the tour company of Expedition Kilimanjaro in Tanzania.
I give rare presences of myself doing standup comedy on a stage, do creative ghost writing on several blogs on a very wide range of targets, while being an weightlifting athlete, a healthy food lover and traveler whenever possible.
When I travel I keep up with my digital nomadic life style on Somebodyhadtodoit.com.
Because somebody had to do it.
---
I am a social person
---
Vanity Fair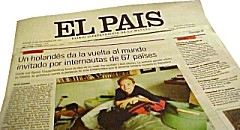 "Cyber-Begging Bags Man a World Wide Bed"
– ABC News
"Hitching a World-Wide-Ride on Web"
– Wired.com
"Web personality of the year 2001: this year's web eccentric is not some unfortunate and unwitting nutter, but a personable 24-year-old Dutch media student"
– The Sunday Times, United Kingdom
"He has become a mascot for living the impossible dream, laughing in the face of caution and conformity, embodying the spirit of reckless adventure that most people year for… when the geyser's fixed and the kids are older and the mortgage is paid"
– The Dispatch, South Africa
"Ramon Stoppelenburg has become one of the first true internet celebrities"
– Evening Herald, Ireland
"Bloomin scroungers, all of em! Go get yourself a proper job and be miserable and parochial like the rest of us!"
– The Register.co.uk, UK
"These are classic travel stories from a modern time"
– globetrotter and travel writer Mike Pugh, Worldhum.com
"It's the flying Dutchman!"
– The Citizen, South Africa
"One guy from Chicago said he could stay as long as his wife didn't object. And if she did, hell, he'd pay for a hotel."
– Wired.com, USA
"Have website, will travel"
– Daily Mirror, UK
"The whole world knows our Ramon Stoppelenburg"
– Het Parool, Amsterdam
"Critics would call him a freeloader but fans call him a entrepreneur"
– The Courier Mail, Australia